Should You Attend Couples Therapy After Your Divorce?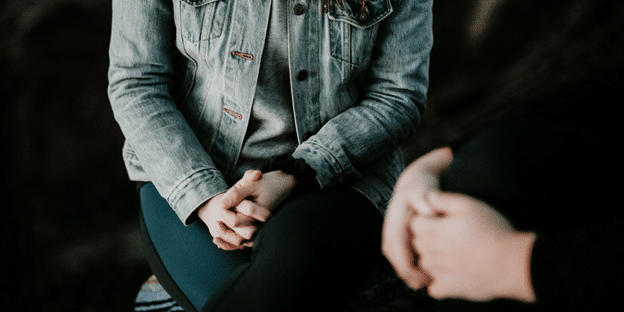 Sometimes, before their relationship falls apart, couples attend relationship counseling. This can provide significant aid for couples struggling with communication, intimacy, trust, and many other issues.
The unfortunate truth is that, even with therapy, sometimes relationships just don't work out. If you're going through a divorce, it might seem like it's too late for couples therapy.
In reality, couples therapy can be helpful for single people and recently divorced people, as well as newly separated families. 
Couples Therapy Isn't Just for Married People
Couples therapy is also known as relationship therapy – a more accurate title that implies the full scope of the service.
Relationship counseling can improve any important bonds between people. This includes friends, siblings, parents and children, cohabitating couples, and more. It can even be beneficial for single individuals who want to work on their interpersonal skills.
Therapists who provide relationship counseling are experts in how people interact with each other. They can help their clients see toxic patterns in their lives and provide strategies to unlearn these habits. 
The ultimate goal is to better yourself so that you can provide the best support for the people you love. Relationship therapy can also be beneficial for those overcoming trauma such as abuse, assault, or grief. 
Overcoming the Stigma Surrounding Couples Therapy
If relationship therapy can be so beneficial, why isn't it more common?
Unfortunately, there is still a lot of stigma surrounding couples therapy. Some people might think it is an invasion of personal privacy. Others might think that seeking help from an outsider is a sign of failure and defeat in the relationship. 
Even some others might feel that dredging up complex topics from the past will only make the issues worse, and they are anxious about the difficult conversations that might arise. 
No one should pretend as if couples therapy is easy – it often involves uncomfortable self-reflection, deep investigation of interpersonal flaws, and emotional commitment to change.
The steps to seeking relationship therapy can be scary, but on the other side of all that hard work, there is a rewarding future for you and your loved ones. Confronting the stigma around couples counseling, and therapy in general, is the first step toward accessible mental health services.
Benefits of Attending Couples Therapy After Divorce
After a relationship has ended, relationship therapy can help a newly divorced person come to terms with their new living situation. It can help someone cope with the grief and hurt they've experienced as a result of their divorce.
This is especially helpful for marriages that end on bad terms. It is often the case that those who escape toxic relationships can go through a deprogramming process, where they must relearn to trust, love, and communicate. 
Finally, relationship therapy after divorce can help you cultivate your self-love. While it might sound easy, this is not without its own hard work. Relationship counseling as a single person keeps you accountable for your own actions, helping you move toward more healthy, supportive long-term relationships.
Family Lawyers in Rockville, MD
Having a therapist by your side can help you navigate the complicated emotions associated with a divorce. Another person you'll need on your team is a lawyer, and this is where the Law Offices of Sandra Guzman-Salvado can help. 
Our experts will be by your side for the good, the bad, and the ugly. We will help you move through the complex world of family law. We advocate for the best interest of you and your children, and if communication breaks down, we are willing to fight for what you deserve.