Firm Overview
Our History
Founded by family law attorney Sandra Guzman-Salvado, The Law Offices of Sandra Guzman-Salvado, LLC, is a family law firm located in downtown Rockville, Maryland, and conveniently connected to the Rockville Metro Station. This is a diverse, bilingual (abogada habla español), and affordable law firm for a variety of attorney services.
Maryland Family Law Experience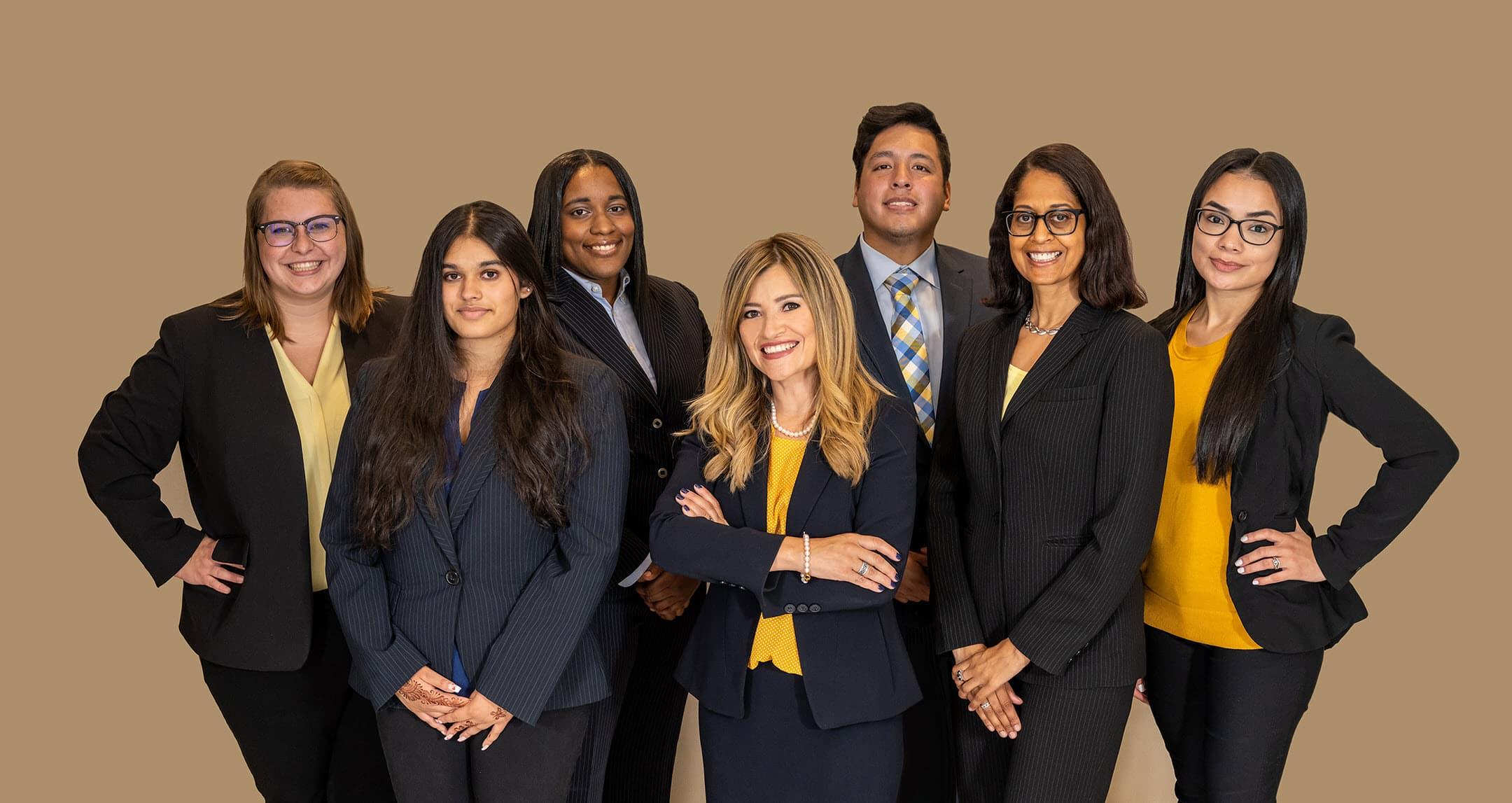 Sandra first became familiar with Maryland family law at the Baltimore City office of the Legal Aid Bureau in the Domestic and Child in Need of Assistance (CINA) units as an intern while attending school at the University of Baltimore School of Law. Upon graduation, she practiced Family Law at the Metropolitan Office of the Legal Aid Bureau located in Riverdale, Maryland. This attorney experience was followed by acquiring a position as the Managing Family Law Attorney, for a well-established firm, for over four years.
At the Law Offices of Sandra Guzman-Salvado, LLC we offer attorney services with sensitivity, focused attention, and honest counsel in what can be the most difficult and stressful time in your life. We understand that it is not always an easy decision to file for divorce. Our attorneys can help you realize what the process involves and what to expect each step of the way. Unfortunately, feelings of uncertainty can cause further stress to any family or individual.
Our family law attorneys help facilitate the use of many resources including court experts, evaluations, alternative dispute resolution including but not limited to mediation and facilitation to help with the tough decisions in custody disputes. Our attorneys strive to obtain as much information as possible through discovery so that any issues involving alimony or property are settled or decided in a fair and equitable manner.
Additional Training:
Trained to represent children, as a Best Interest Attorney, in cases involving custody matters
Trained to mediate family law disputes
Trained in Collaborative Law
Child Privilege Attorney
Memberships:
Staff:
Contact the Law Offices of Sandra Guzman-Salvado to schedule a consultation today at (301) 340-1911.
Office Locations
11 North Washington St. Ste 500 Rockville, MD 20850
6301 Ivy Lane
Ste 700 Greenbelt, MD 20770
3 Bethesda Metro Center, Suite 700 Bethesda, MD 20814
5100 Buckeystown Pike Ste 250 Frederick, MD 21704