Maryland Child Custody Law
Maryland Child Custody Law
Child custody disputes can be the most stressful issue in any
Family Law Case
. We understand that as a parent, sometimes it is inevitable to feel tension and anger in a custody dispute. Most people do not plan for these events and the circumstances often affect the children in ways that are hard to see initially. Some children suppress their emotions and shut down emotionally. At our firm, we care about minimizing the possible damage to our client's children. Our goal is to help our clients understand the custody case process, listen carefully to our client's concerns, gather as much information as possible through discovery, and advise our clients each step of the way in an effort to resolve the case as quickly as possible. Our attorneys strive to keep our clients fully informed of the progress of their case so that they are aware of their options to either settle or litigate the case in court. Our lawyers have successfully represented clients all over Maryland, including Rockville, MD, Greenbelt, MD, Annapolis, MD and Frederick, MD. Call
(301) 340-1911
to speak with a child custody lawyer in Maryland right away.

Call Now To Discuss Your Options

(301) 340-1911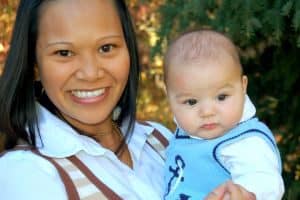 General Information
Very often it takes the use of experts such as Court Evaluators, Child Privilege Attorneys, or Best Interest Attorneys to help by suggesting recommendations based on all the information they are able to gather. Sometimes the process of Mediation or Facilitation is the key to resolving a custody dispute because those processes encourage communication and analyzation of the facts. Many times it is a better option to settle a case prior to trial, and sometimes it is best to have a Judge make the final decision after hearing from the parents, witnesses, and reviewing the evidence. Our experience and legal knowledge guides our clients decide to either settle their case or litigate the case in court. Our attorneys give our clients honest advice and vigorous representation in all custody matters. Our lawyers and attorneys understand the child custody laws in Maryland, and can provide services in areas all over Maryland, including Rockville, MD, Greenbelt, MD, Annapolis, MD and Frederick, MD.
Children benefit greatly from a successful solution to a custody or child support case. From experience, our firm has witnessed that courts generally do not want children personally involved in the litigation process. However, courts do consider many factors directly related to the child's best interests. The attorneys at Guzman-Salvado Law Firm in Rockville MD have the knowledge and expertise to present your case to the court in the most effective way. Call (301) 340-1911 to speak with a Rockville, MD child custody attorney right away.
Office Locations
11 North Washington St. Ste 500 Rockville, MD 20850
6301 Ivy Lane
Ste 700 Greenbelt, MD 20770
3 Bethesda Metro Center, Suite 700 Bethesda, MD 20814
5100 Buckeystown Pike Ste 250 Frederick, MD 21704