New Mutual Consent Divorce in Maryland as of October 2015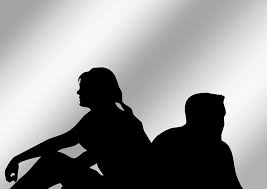 On October 1, 2015, Maryland enacted the "mutual consent" grounds for divorce. The new statute was signed by Governor Hogan on May 12, 2015 and stipulates several criteria for Maryland to grant an absolute divorce decree without the standard one year separation requirement that the parties to live separate and apart from each other. [1]
Criteria for "Mutual Consent" Divorce in Maryland
In order for the divorce to be granted on grounds of "mutual consent", the following criteria must be met (as outlined in the statute):
The parties do not have any minor children in common.
The parties execute and submit to the court a written statement agreement signed by both parties that resolves all issues relating to alimony, and the distribution of property.
Neither party files a pleading to set aside the settlement agreement prior to the divorce hearing required under the laws of Maryland.
Both parties appear before the court at the absolute divorce hearing.
If the divorce falls within these criteria, the couple filing for the "mutual consent" divorce can continue living in the same household during the divorce settlement negotiations without delaying the actual date of divorce. This allows time for the couple to settle financial issues, property division and prepare for separate living arrangements.
"Mutual Consent" divorce should be helpful in assisting an amicable divorce.
What Prevents "Mutual Consent" Divorce in Maryland
"Mutual Consent" divorce is extremely helpful because it allows couples, seeking an amicable divorce, to obtain a divorce even if they are still living together. In our community there are many individuals that cannot afford to move out, and live separately for one year, in order to obtain an absolute divorce. For those couples who do not qualify for mutual consent divorce, you must meet the requirements of one other divorce grounds listed below:
One year separation without cohabitation
Adultery
Desertion
Conviction of a misdemeanor or felony charge (must comply with sentence duration limits)
Cruelty
Excessively vicious conduct
Insanity
Which Divorce is Right for Me
When considering a divorce, you should always consult a qualified attorney in your jurisdiction. The Law Offices of Sandra Guzman-Salvado, LLC practices primarily in the area of family law. We have offices in Frederick County, Montgomery County, Anne Arundel County and Prince George's County. Contact us today at 301-340-1911 or schedule an appointment with a Maryland divorce attorney online to discuss your options.
Source:
[1] General Assembly of Maryland, Legislation by Session: Family Law-Grounds for Divorce-Mutual Consent, Chapter 353 (2015 Regular Session), http://mgaleg.maryland.gov/webmga/frmMain.aspx?pid=billpage&stab=01&id=sb0472&tab=subject3&ys=2015rs, (May 2015).
---
Disclaimer:
We are pleased to communicate with you concerning your family matters. However, if you communicate with us through the web regarding a matter for which our firm does not already represent you, your communication may not be treated as privileged or confidential, and shall not be deemed to create an attorney/client relationship. Furthermore, you should not provide confidential information to anyone at our law firm in an e-mail inquiry or otherwise unless we have first entered into a representation agreement. By continuing to our website you are deemed to have agreed to these terms and conditions.