7 Challenges and Considerations to Keep in Mind when Representing Non-English Speaking Clients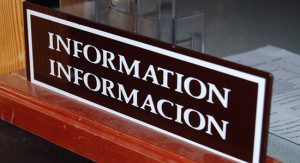 Although traditionally America is a very monolingual society, the percentage of our non-English speaking population, or those with limited knowledge of the English language, is growing rapidly.  In fact, the number of people in the U.S. who speak a language other than English at home has nearly tripled over the past three decades! [1] As attorneys, we are often faced with the challenge of representing such individuals with different linguistic background from the court and potentially ourselves. As a bilingual (Spanish/English) attorney, I have experienced these challenges on numerous occasions and can offer my insight when you are faced with such a scenario:
Listen, Listen, Listen– The first step in providing fair and accurate representation to anyone, is a clear understanding of your client's situation. When introducing a language barrier or even a slight difference, this becomes a challenge on its own. Ask numerous questions and listen to the whole story repeated. This becomes especially important if you yourself do not speak their language. Taking the extra time to repeat your questions another way and listen for inconsistencies assists in ensuring that nothing gets lost in translation.
Use the Right Translator– Most often, in situations involving a non-english speaking client, a translator will be required for some or all of the court proceedings. Even the best translator adds an additional factor for consideration in your case. As such, here are a few considerations when selecting your translator:

Dialect – make sure your translator not only speaks the langue, but also the dialect of your client. These subtle differences can make a dramatic impact on the meaning in many cases.
Gender – I find it is best to use a male translator when representing male client vie versa. In certain instances, which come up frequently in family law, the gender and physical factors present in the case are critical elements and an accurate portrayal through your translator can influence the perception of the jury and help them understand the relationship between the parties.
Legal Status – Make sure you understand the difference between and "official" translator and an "unofficial translator" and their implications in court. An article published by David Zachary Kaufman on AmericanBar.org puts it this way: "An 'official' interpreter is an adult who has been tested for competency and knowledge; an 'unofficial' interpreter is anyone else—like a relative or child of your client. In criminal cases unofficial interpreters cannot be compelled to testify about what they hear when interpreting if their presence is 'reasonably necessary' for the legal representation… This test does not apply to official interpreters: They cannot be compelled to testify, period." [2] I would urge you to delve into this in your own state before making your final decision.

Be Aware of Cultural Differences – The vast majority of the time you are representing a non-English speaking client, in addition to pure language differences, there will be culture differences to overcome. An Oregon Supreme Court Task Force reported that "The dominant culture of this … nation is reflected in its courts. Largely non-minority judges and court staff do not understand the cultures of minorities who appear in the courts. "[3] Consider this throughout each step of the process and take steps to clarify and point out cultural difference where necessary.
Anticipate Additional Costs – Representing a non-English speaking client can be more expensive, even for non-complex cases. Attorney L. Richard Brinkman Jr. recommends obtaining a family member or friends to help cut down on the cost where possible. He says "Be aware that using an interpreter slows down communications, requiring all matters to take a longer time. Billing for this extra time may be difficult, and you must decide how to confront this problem in each case. Of course, more complex matters will require more highly skilled interpreters. Certain matters of litigation or more complex transactions may require actual translations of documents. This will be a great expense to the client if the client does not have someone to perform the services."[4] Even if you speak the same language as your client, a translator will still be required for parts of the process within the court, so keep this in mind as you assess probable costs.
Use the Full, Correct Name – This may seem elementary, but small mistakes can be surprisingly common and troublesome when representing a non-English speaking client simply due to cultural differences. Often the attorney, court clerk, or other individual miss-spells the name of the represented individual due to unfamiliarity, which ends up wasting time and causing hassle.[5] To complicate matters, in some other cultures, individuals will offer their family name first so it is important to identify and spell out their full legal name, including their middle name, and, if possible, verify it with multiple official documents for the outset.
Practice With Your Interpreter – Pre-trial interviews with your interpreter and non-English speaking client or witnesses can be extremely helpful to the outcome of your case. It helps the client or witness become familiar and comfortable with the process. It also helps the interpreter become familiar with the facts, names, locations and specialized vocabulary. All of this will protect your client or witnesses credibility in court and eliminate distractions from the actual case.[6]
Beware Culture Bound Terms – Just because words have been translated, either by yourself or an interpreter, it does not always mean that meaning has been clearly communicated. A perfect example of this is your client being read their Miranda rights. They may have heard the technical words, but not fully understand that it meant they were not obligated to talk to the police or that the information they shared could be used to prosecute them.[7] Keep this in mind as you prepare your case, during the proceedings, and during your communication with your clients. Along these lines, I typically try to avoid using acronyms or legal terminology without first explaining exactly what they mean to my client. These can go over the head of an English-speaking layperson, let alone someone who needs it translated!
These are just a few of the considerations to keep in mind when representing a non-English speaking client, but you will find that as you begin to think along these lines, other details will come to mind. As with anything, the more experience you have, the more smooth and natural the process will go. If you have any specific questions please leave a comment below and I will do my best to reply in a timely manner.
---
[1] Camille Ryan, "Language Use in the United States: 2011" 
http://www.census.gov/prod/2013pubs/acs-22.pdf
,  (August 2013). [2] David Zachary Kaufman, "What Did You Say? The Perils of Clients Who Don't Speak English" http://www.americanbar.org/newsletter/publications/gp_solo_magazine_home/gp_solo_magazine_index/whatdidyousay.html, (2007). [3] Oregon Judicial Department, 
Report of the Oregon Supreme Court Task Force on Racial / Ethnic Issues in the Judicial System: Office of the State Court Administrator
, 
73 Oregon Law Review 823-947
 (Spring 1994). [4] L. Richard Brinkman Jr., "Representing Non-English Speaking Clients" http://www.americanbar.org/newsletter/publications/gp_solo_magazine_home/gp_solo_magazine_index/nonenglishclients.html(February 2007).  First published in 
2006 Missouri Bar Solo and Small Firm Conference
, Missouri Bar Association, 2006. [5] L. Richard Brinkman Jr., "Representing Non-English Speaking Clients" http://www.americanbar.org/newsletter/publications/gp_solo_magazine_home/gp_solo_magazine_index/nonenglishclients.html(February 2007).  First published in 
2006 Missouri Bar Solo and Small Firm Conference
, Missouri Bar Association, 2006. [6] Mary Lou Aranguren, "Representing non-English Speaking Clients: 10 Points Attorneys Should Know" 
http://www.courts.alaska.gov/language/ten-points.pdf
 (April 1998) [7] María Cristina Castro, "Effective Communication with Non-English Speaking Clients" http://apps.dpa.ky.gov/library/manuals/inter/effective.html