Child Custody Myths About Fathers and Mothers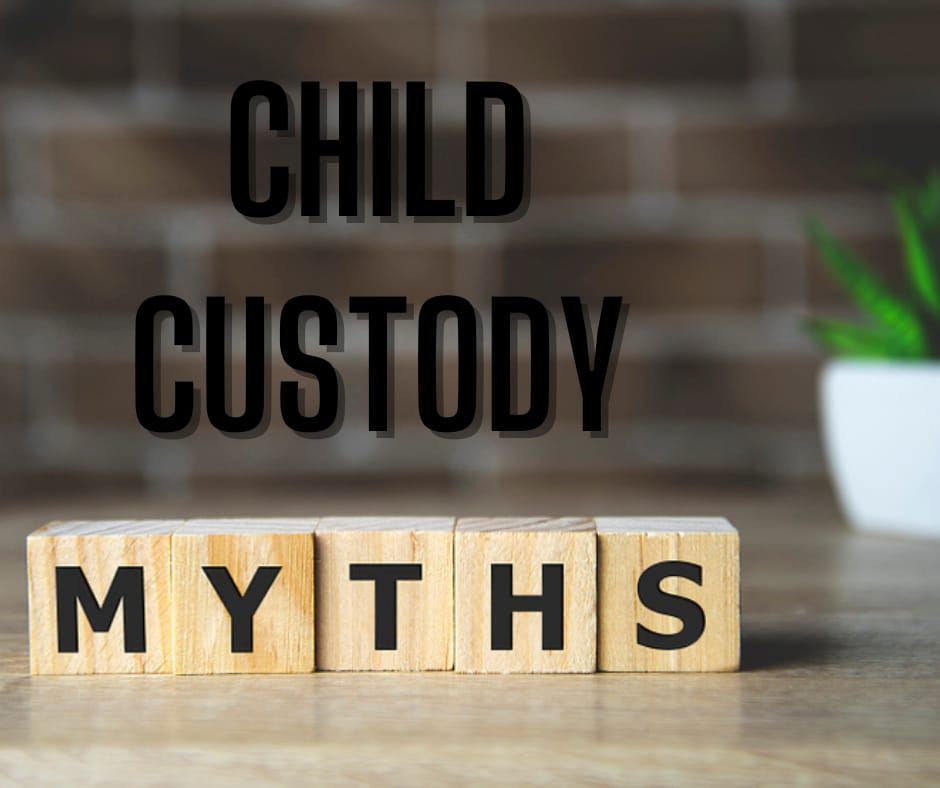 Divorce is never easy, and it creates a new family dynamic that impacts both the adults and the children. It is not surprising to learn that about 30% of children in the United States are living primarily with one parent. Parents who are divorcing or those who were never married may have some concerns about custody and visitation. There are many myths surrounding child custody that are untrue. 
Myth – The Mother is the Preferred Parent
While it is true that most children reside primarily with their mothers, the mother is not automatically presumed to be the better parent. The courts will always do what is in the best interest of the child when making decisions regarding physical custody. Both parents may decide to share custody in an arrangement that provides for children to spend equal time at each parent's home. The judge will review the factors that the parents present. Parents should try to resolve their differences and come to an agreement on a parenting plan they can both support. 
Myth – The Father Always Pays a Lot of Child Support
Both parents are expected to provide for their child's needs. Typically, the non-primary custodial parent pays child support, however, this depends on many factors. Some of the important factors are how the time is split between parents, the income of each parent, how many children the parents have, and more. Maryland uses child support guidelines to calculate payments. Parents who share physical custody will generally pay less, however, each situation is different and has a unique set of facts. Maryland child custody lawyers will assist you with the many issues regarding children in divorce. 
Myth – A Parent Can Move Away With Their Child Whenever They Want
One of the most common concerns of divorced parents, or parents who were not married, is that the other parent will move out of state. When a child custody agreement is in place, both parents must abide by it. Generally, a parent with primary child custody can't simply choose to move away without first seeking a court hearing and order. 
Myth – Child Custody Cannot be Changed
Many people think that once a custody order is in place they cannot make changes. Modifications to child custody and visitation are possible but are best accomplished with a court order. If you want to make changes you can request a hearing to present your case. Both parents will have the opportunity to provide information. While you might be able to get the other parent to agree to changes outside of court, this is not recommended. You can protect your rights and ensure that you are in complete legal compliance with help from knowledgeable Maryland child custody lawyers. 
Myth – If You are Unmarried You Do Not Need a Child Custody Order
Unmarried parents have the same rights as other parents, with one important caveat. You must make sure that you legally establish paternity if you are not married. Paternity provides you with the ability to obtain child custody and visitation orders in court. Without a court order, the child's mother could suddenly deny you visitation without any reason. The mother could also decide to move away with the child without your input. Establishing legal paternity gives you protection and ensures that you maintain the ability for regular visitation with your child. 
Contact Our Rockville Child Custody Lawyers
Child custody issues can be among the most contentious for parents. Custody, visitation, and other parenting matters can be complex but experienced Maryland child custody lawyers will help guide the process and make things easier and less stressful. To discuss your child custody concerns, contact The Law Offices of Sandra Guzman-Salvado today at (301) 340-1911.