What to Include in Your Parenting Plan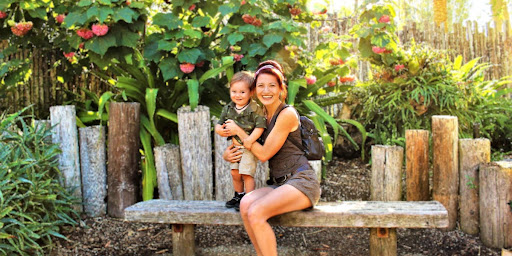 After the turbulence of a divorce, you and your ex-partner face a new challenge: Co-parenting. The desire to return your child to a stable environment as soon as possible is an important motivation, but this can not be achieved without a parenting plan.
A parenting plan is a legal document part of the separation agreement. It lays out a comprehensive plan to distribute parenthood responsibilities and designate custody of the child.
Almost every aspect of your child's life should be explained in the parenting plan. With all this vital information, which used to come naturally to you and your spouse, it can be difficult to know where to start.
Here are the main things you will need to include in your parenting plan:
Physical Custody
Typically after a divorce, one parent will have main custody of the child. This can be agreed upon outside of court if you and your spouse can agree on what will be best for the child. If not, a court can decide for you.
Either way, the division of physical custody should be spelled out in the parenting plan. This includes when the child is to stay with the non-primary parent, as well as how the child will be transferred. Holidays and school vacations should also be divided. 
Legal Custody
Legal custody is slightly different from physical custody, and it requires its own section of the parental agreement. This lays out how the parents will share decision-making responsibilities for the child.
Most parents will have joint decision making, which means they both have input and will discuss all major decisions together. However, in divorces that are particularly contentious, this may not be the best agreement. Sole decision-making power can be awarded to one parent, if needed.
Decisions can be small or big. You might want to consider things such as medical and mental health decisions, the authority to travel with the child outside the country, and authority to claim the child as a dependent for income-tax purposes. 
This section will also give the non-primary parent access to the child's health and school records, if desired.
Child Support
This section of the parenting plan designates the financial responsibilities of raising a child. The parent who is caring for the child the majority of the time typically receives child support from the other parent, though this may not be the case depending on your individual incomes.
Beyond the cost of the child's basic needs (food, housing, etc.), you also want to designate how the cost of education, healthcare, clothing, and school supplies will be divided. 
Upbringing Goals
Moving away from the more technical parts of the document, you and your ex will want to determine the more personal aspects of raising a child together. This is likely something you've discussed casually during the marriage, but it needs to be officially documented after a divroce.
For example, consider what religion you and your spouse hope to raise the child in. If the parents have differing religions, this can be a tricky decision to split. Perhaps you would like the child to be raised in both religions, which is possible. You have to determine which religious traditions and training are important to you or your spouse and work from there.
Other goals for the child to consider are the educational path and rules regarding certain behaviors, such as dating, if applicable. 
Communication Expectations
Some ex-spouses have difficulty even being in the same room together. Others have an easier time. No matter where your relationship with your ex stands, you want to lay out clear expectations for communication.
This includes what method of communication works best for both of you and the expected response time. You should also specify aspects of the child's life or behavior that must be shared.
As the child ages, it is reasonable for the parenting plan and discipline guidelines to change. Having open and productive communication makes these transitions much easier to manage.
Exceptions & Dispute Resolutions
The point of the parenting plan is to be as straightforward and comprehensive as possible, so there is little left undecided. However, no plan is bulletproof, and exceptions and disputes are to be expected.
The best way to prepare for these disturbances to the plan is, well, to plan for them. Consider, for example, when and how the non-primary parent can request time with the child for important family events. Flexibility is key.
You should also designate in this section the preferred method of dispute resolution. It is important to figure this out in advance, even if it is as simple as a game of rock-paper-scissors. This will help you avoid appearing in court every time your spouse and you disagree.
Contact a Rockville, MD, Family Lawyer
If you and your spouse are having difficulty agreeing on all the complicated matters of a parenting plan, contact the Law Offices of Sandra Guzman-Salvado. Our experienced and caring team of professionals can help you reach a satisfying agreement. We are the prime choice for parents in Rockville, Maryland, and beyond. Call now!