What Affects Divorce Rates In The United States?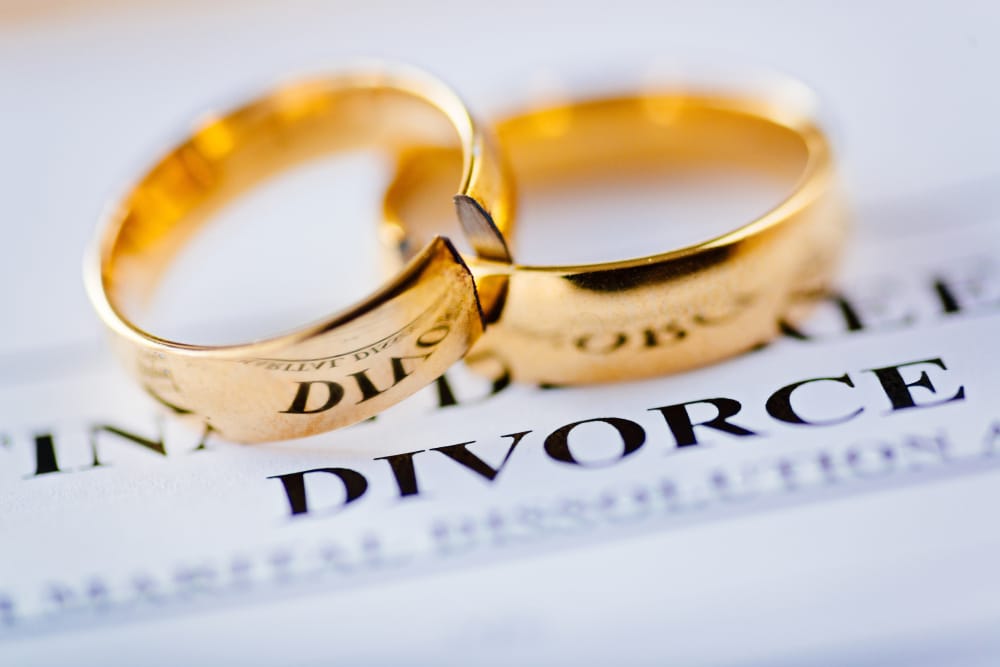 Divorce has long been a part of life. English King Henry VIII in the 1500s pulled his country out of the Catholic Church so he could divorce Catherine of Aragon, the first of his six wives. Divorce was a much better fate than the executions that befell two of Henry VIII's wives. Of course, things have come a long way in the last 650 years or so. Divorce has moved from rare to fairly commonplace.
In the United States, divorce rates are actually down from their peak in the 1980s, when the rate was 5.2 divorces per 1,000 people. In 2019, the divorce rate was 2.3 divorces per 1,000 people and about 2.7 per 1,000 people in 2021. Numbers are kind of cold, however. How many couples are getting divorced is somewhat less important to many people than why they get divorced. So why are they?
There Are Many Reasons Behind Divorces
Not surprisingly, the lockdowns many states imposed in response to the Covid-19 virus resulted in a spike in divorces. Divorce filings from March through June 2020 jumped 34% compared to the previous year. Data indicates that the following factors contributed to the rise in divorce filings over that period.:
Unemployment and the resulting financial pressures
Illness
Children are either being taught from home or actually home-schooled
Deaths among friends and loved ones
All of the accompanying stress
The pandemic is a one-off event, however, and has little to do with long-term causes of divorce. Some findings indicate that insufficient commitment to a relationship, conflict in a relationship, substance abuse, or domestic violence are leading causes, with infidelity as the leading cause.
Other studies go deeper. A number of sources combined to find that there are factors that contribute to the likelihood of divorce, and factors that reduce the likelihood of divorce. For instance:
People who live together before marrying have a likelihood of divorce from 50 to 80% higher than people who don't.
A significant difference in age results in a risk of divorce twice that of couples who are near the same age.
Having been married and divorced raises the risk of a second divorce.
Where one spouse – particularly the wife – wants to have children and the other does not, the risk of divorce is 50% higher.
By the same token, there are factors that make divorce less likely, including:
Marrying after the age of 18 sees a 24% drop in divorce rates, with college graduates seeing a similar decline.
If your parents remained married, the risk of divorce is down by 14%.
Strong common religious beliefs and strong convictions that marriage is a life commitment both dramatically reduce the risk of divorce.
In Maryland, the Rockville divorce attorneys at The Law Offices of Sandra Guzman-Salvado can help you through the dissolution of your marriage.
If You Are Contemplating Divorce, Contact The Rockville Divorce Lawyers Of Guzman-Salvado Today
Divorce happens. Not every marriage works out, for a lot of reasons, and recent events have exacerbated that. If you are thinking about getting a divorce, contact the Rockville divorce lawyers at the Law Offices of Sandra Guzman-Salvado. Our talented team can help you through a process that is never easy. Contact us by phone at (301) 340-1911 for a consultation at our Rockville offices.
In addition to Montgomery County, we handle cases in Anne Arundel, Frederick, Howard, and Prince George's counties.