Should I Try to Settle My Divorce out of Court?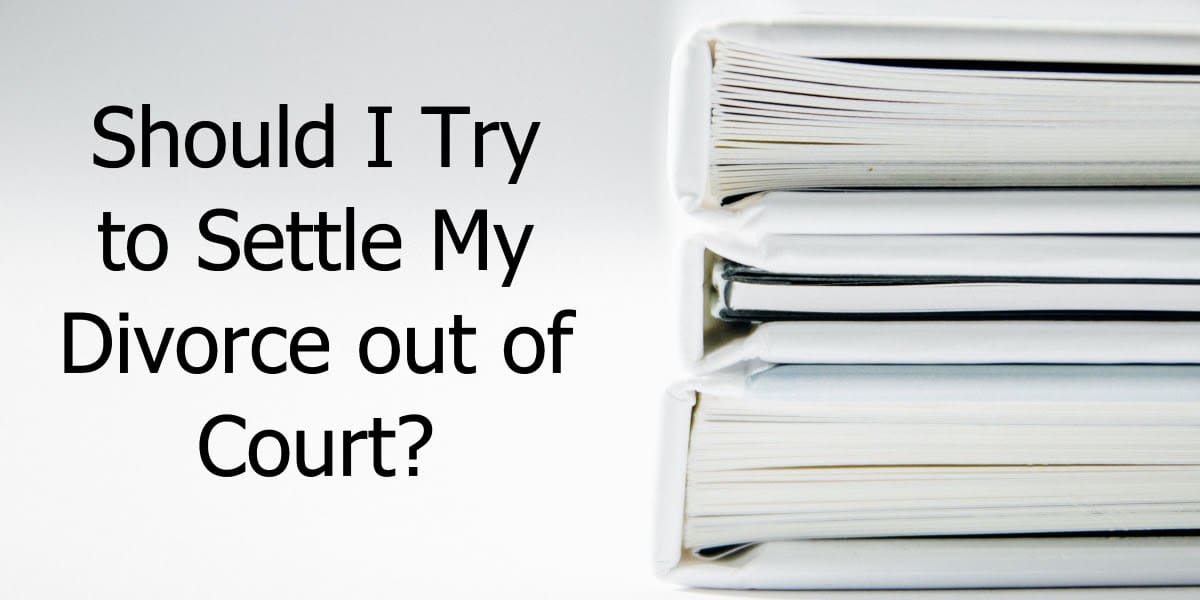 When many people think about divorce, they think about long, drawn-out legal battles and dramatic testimonies in court.
But it doesn't have to be that way.
Many divorces – anywhere between 90 and 95 percent, depending on whose data you use – are settled outside the courtroom. That's a large number of overall divorce cases settled outside of court.
That leaves many people wondering: Should I try to settle my divorce out of court?
The Cost Factor
It's no secret: Litigating a divorce case is expensive. Working hard to come to a reasonable solution before your case goes to trial can greatly decrease the overall cost of your case.
Finding an agreeable solution to matters of child custody, alimony, and division of assets with your ex – even with some help from your lawyers or a mediator – is much less expensive than the costs that come with going to trial. Not only do you have to pay for all the time an attorney spends working on your case, you also likely have to pay for subpoenaed evidence, witnesses, experts, and even guardians ad litem.
Over time, these costs add up and can easily creep into the tens of thousands of dollars, or more for protracted or complicated cases.
Settling outside of court helps you avoid these extra costs and the stress that the financial obligation brings with them.
The Time Factor
Just as the costs of a divorce trial can rack up, the amount of time the divorce takes can quickly increase, too.
The amount of time it takes to gather testimony, collect evidence, find experts to testify, and then get a court appearance scheduled can cause your divorce to linger for months if not years.
By working out your settlement outside of court, you can speed up the process and get both you and your spouse moving on to the next part of your lives more quickly. Also, by not dragging your divorce out for months or years, you decrease the stress that may come with long proceedings.
Just Be Careful
Giving in too quickly just to get your divorce settled is a dangerous trap many people fall into. When negotiating the terms of your divorce out of court, be cautious to not give up too much of what you're entitled to just to make a deal.
Whenever possible, have an attorney either assist in your negotiations or, at the very least, look over any agreement you and your ex make to ensure it's all legal.
You don't want to give in on something that you are legally entitled to just to keep the peace and broker a deal. Having an attorney on your side can help you ensure that this doesn't happen while still keeping your case out of court.
Experienced Divorce Attorney in Maryland
At the Law Office of Sandra Guzman-Salvado, we work hard to help our clients get the results they deserve – both in and out of court. Whether you and your ex already reached a deal and you just want a set of knowledgeable eyes on it or you anticipate that things are going to get contentious, our team can help. Schedule your consultation today!