Setting Up a Visitation Schedule That Works for Everybody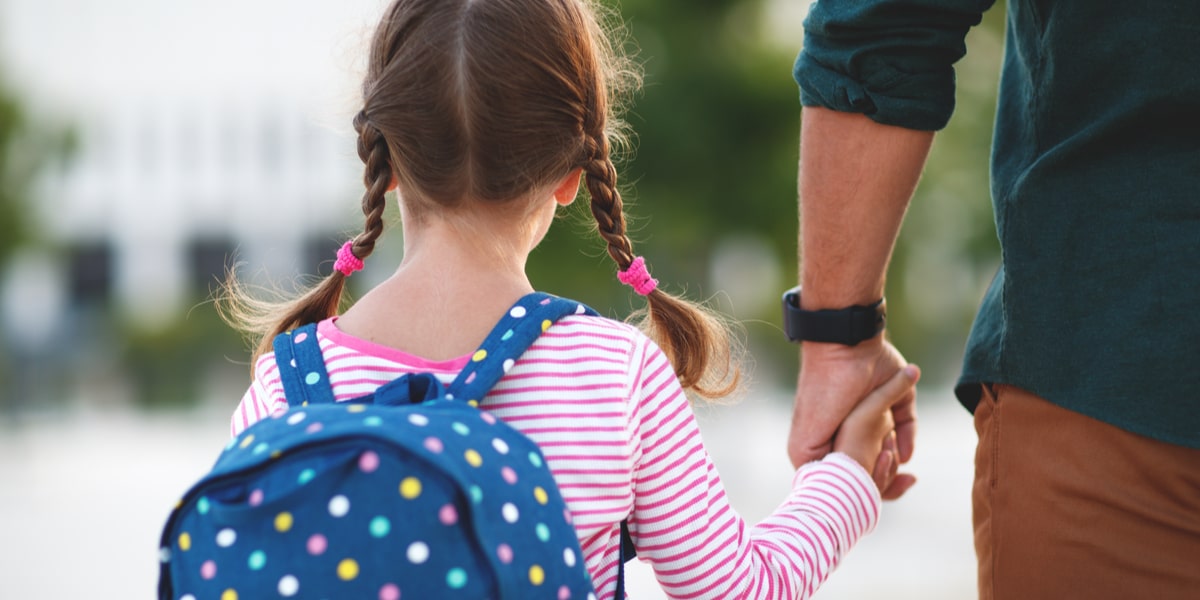 When you are getting divorced in Maryland and have minor children from your marriage, or when you are splitting up with your partner and share minor children, it is essential to begin thinking carefully about child custody and your visitation schedule. In every child custody case, Maryland law requires the court to approve or create a child custody arrangement in the best interests of the child. Since Maryland law presumes both parents will play a role in the upbringing of their kids even if they are no longer in a relationship with one another, parents usually share custody in some form. Typically, sole legal and physical custody will only be granted to one parent alone when it is in the child's best interests.
Recognizing child custody cases are complex and there is no one-size-fits-all solution, you may be wondering how you can set up a visitation schedule that works for everybody. In other words, what can you do to end up with a visitation schedule that is workable for you, your ex, and your children? The best way to set up a visitation schedule all parties find to be workable is to work with your ex to create a parenting plan. Let us say more about how this can happen.
Parents Create a Child Custody and Visitation Schedule
When parents are working together to co-parent — even if they do not necessarily get along with one another when it comes to matters not pertaining to their children — they can develop a parenting plan through which they arrange child custody and visitation. The parenting plan must have terms that are in the best interests of the child, but it can also consider the parents' preferences for holiday and vacation time, work schedules, transportation concerns and other matters.
To be clear, the best way to set up a practicable visitation schedule is to collaborate with the other parent on a schedule that works and is in the children's best interests.
Recognize That Child Custody and Visitation Arrangements Vary Based on the Needs of the Children and the Family
As you are considering terms for a parenting plan, you should not assume custody and visitation arrangements come in any sort of one-size-fits-all format. It is important to think carefully about what is truly in your children's best interests given all factors — e.g., yours and your ex's work schedules, your ability to play a role in your child's educational and religious upbringing and the best way to keep a routine for your kids given your own personal and professional position.
You should work with your own Maryland child custody lawyer as you develop terms for a parenting plan and visitation schedule. With your lawyer's help, you can work with the children's other parent (and that parent's lawyer) to put together a schedule that the court can approve.
Visitation Rights and Schedules for Non-Parents
What happens when someone other than the children's parents — such as a grandparent or a step-parent — want visitation rights? Under Maryland law, grandparents are permitted to seek visitation rights in some circumstances, but it is typically quite difficult for a grandparent to be considered in the child custody and visitation arrangement when the parents object to a grandparent having visitation rights. Generally speaking, if parents object to a grandparent's request for visitation, the court will not grant grandparent visitation unless the grandparent is a de facto parent or the parents are unfit.
To put it another way, visitation schedules rarely involve grandparents unless there are specific circumstances that necessitate such an arrangement.
Contact a Child Custody Lawyer in Maryland
Do you have questions about developing a visitation arrangement and child custody schedule? An experienced Maryland child custody attorney can help. Contact the Law Offices of Sandra Guzman-Salvado to learn more about how our family law team can assist you.