Can I Legally Keep My Kids from Seeing My Ex?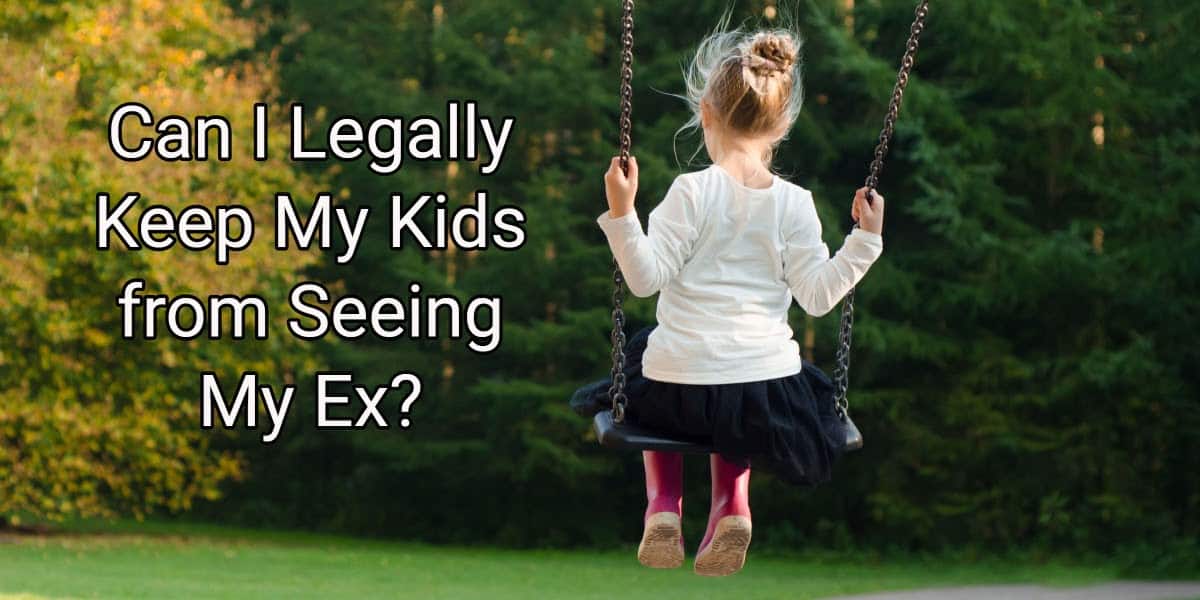 Co-parenting is difficult, and it can be made even more complicated when you're dealing with an abusive, narcissistic, or otherwise difficult other parent.
From time to time, there may be situations that arise that leave you wondering whether or not you should allow your children to see your ex. In general, courts work hard to help children maintain relationships with both parents even after a separation, but there may be circumstances where the court would support limiting or revoking access from one parent.
Here's what you need to know about whether or not you can keep your kids from seeing their other parent:
If Your Ex Isn't Paying Child Support
If your ex isn't paying child support, you cannot prevent your children from their normal visitation schedule.
While it is frustrating and illegal for your ex to be in arrears on child support or other financial obligations to the children, whether or not they're paying child support is not a condition for them to receive visitation.
If You Feel Your Children Are in Danger
Whether you feel your children may be in physical danger, such as from abuse or unfit living conditions, or that your ex is prone to dangerous drinking or drug use, many parents worry for their children's safety with the other parent.
If this is the case for you, you need to first consult with a lawyer regarding your situation. They may suggest you still send your children for parenting time with your ex, or they may help you take legal action to protect them.
Whatever the outcome, the more information and evidence you have to show that your children are in danger, the better. This can include photos, videos, text messages and emails, testimonials from professionals (medical, mental health, education, etc.), or other evidence that can help prove your children aren't safe.
Work with an attorney to collect and organize this evidence, and work toward presenting your case before a judge.
If You Feel Your Ex Is Violating an Order
Parenting plans and child custody cases can include a variety of court orders or provisions in an approved parenting plan. Some of these may include not bad-mouthing the other parent in front of or to the children, ensuring that schoolwork gets done during parenting time, or keeping the children away from people who pose a risk to the children.
From time to time, you may find that the other parent is violating these orders.
Much like if you believe your children are in danger, keeping your children from the other parent requires a court's intervention. Depending on the nature of the order violation, such as whether or not the violation puts the children in direct danger, the court may decide for or against restricting the other parent's parenting time.
As with times when your children are in danger with the other parent, you will need to work with an attorney to determine whether it's worthwhile to pursue legal action, and to gather evidence if court is the prescribed route.
Experienced Child Custody Attorney in Maryland
At the Law Office of Sandra Guzman-Salvado, we work to help you manage separation and co-parenting, whether you're newly separated or have an issue that arises years later. Our skilled team can help you figure out the best course of action for your case, guiding you capably through the process. Schedule your consultation today!