How to Cope With a Bipolar Spouse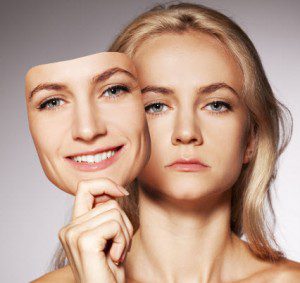 Bipolar disorder (also known as manic depression) is a mental condition that is characterized by unusual shifts in mood, as well as fluctuations in energy and activity levels. Millions of Americans are affected by bipolar disorder, and it can have a serious impact on their lives. Similarly, bipolar disorder can put strain on a relationship.
When one partner in a relationship is affected by the disorder, it can be nearly as difficult for the other partner as it is for the patient themselves. The sudden shifts from depression to mania, and vice versa, can lead to emotional withdrawal, unexpected outbursts, wild accusations, and everything in between. Some days will be exciting and exhilarating, and other will be stressful, frustrating, and depressing.
The sad truth is that many people just can't handle the stress that these extreme mood swings put on their relationship, and they file for divorce. It doesn't have to be that way, though. With some extra effort from both partners, and a therapist, you can maintain a loving and supportive relationship.
Here are some tips for coping with bipolar disorder in your relationship:
Build a Support TeamCoping with bipolar disorder can be a lot of work for both partners, and it can weigh down your spirits. Joining a support group for family members and spouses of bipolar patients can help. You should also build a strong support team of understanding family and friends who you can talk to.
CommunicateDedicate some time every week to talk to each other, whether it's about your feelings or just about what you did that day. Open communication is the key to a successful, healthy relationship.
BreatheWhen things are tough and you're feeling hopeless, step back and take a deep breath. Remember that it's the disorder, not your spouse, that is causing these feelings.
Look for TriggersWhen your spouse is in a stable mood, try to figure out what environmental triggers are maintaining that stability. Often, there are specific stressors or soothers that influence mood swings. Use these triggers to your advantage to maintain a desired mood.
Remember your LoveIt will get difficult at times, almost unbearable, but just remember that you did not fall in love with the disease, you fell in love with a person.
Overall, bipolar disorder can put a lot of stress on a relationship, weighing heavily on both partners. It may seem like it is just too much to handle, but if you follow these tips and educate yourselves, you should be able to maintain a happy, healthy, long-lasting relationship.
Sources: