I'm Getting Married Soon. Do I Need a Prenuptial Agreement?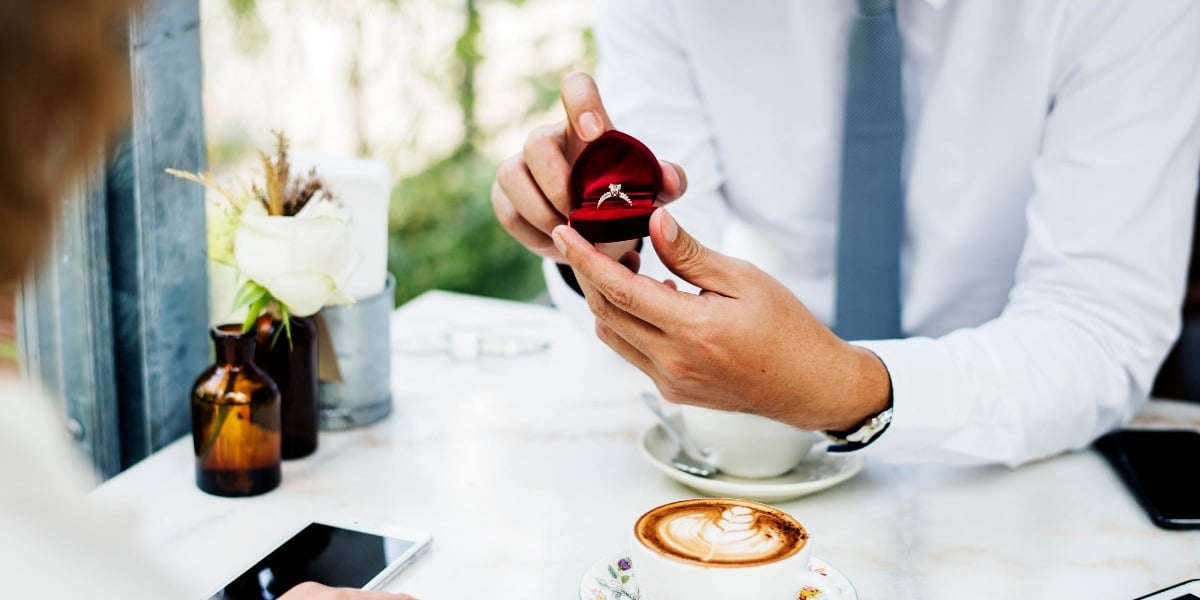 You've got the date and venue set, and all the details are falling into place. You're getting ready for the biggest, most romantic day of your life – Your wedding day.
But before you head down the aisle, you may be wondering if signing a prenuptial agreement is a good idea.
Sure, it's not a romantic thing at all (Who wants to think about getting divorced before you're even married?), but many couples find prenuptial agreements practical documents that help them feel secure starting their new lives together, knowing there will be fewer disagreements down the road.
What Is a Prenuptial Agreement?
A prenuptial agreement, or prenup, is a legal document that outlines whose property is whose going into a marriage, and what each person will retain if the marriage does end in divorce.
Some of the benefits of drafting a prenuptial agreement include:
Outlining what property is separate property (the property of one party or the other solely) and what is marital property (jointly owned property)
Supporting estate plans and avoiding court involvement with division of these assets
Detailing any special arrangements between you and your spouse
Avoiding lengthy, stressful court proceedings, which increase the costs of a divorce
Reducing conflicts during a divorce
Establishing procedures and rules should any problems arise
Assigning debt, including credit cards, student loans, and mortgages to the spouse who took them out instead of everything being considered shared debt
Why Should I Have a Prenuptial Agreement?
As couples get married later and later, and with many coming into marriages already with children or significant debt or property, the potential pitfalls of not having a prenuptial agreement are compounded.
For a young couple with little or no separate debt or property, and no children, a prenuptial agreement may not seem practical. And, given their limited resources and needs prior to the marriage, a prenuptial agreement may not be necessary because most property and debt will be jointly accrued anyway.
However, many couples should at the very least consider a basic prenuptial agreement that outlines the difference between marital and separate property to save headaches down the road.
Some circumstances to consider when deciding whether or not to draft a prenup include:
If you are over 50 and have retirement savings
If you have children from a previous relationship
If you or your family own a business
If you have real estate other than the house you live in
If you own stocks, bonds, or mutual funds
If you have large collections, such as of artwork, antiques, or jewelry
If you have significant debt that you bring into the marriage
Think about it this way: While it seems that getting a prenup will put a damper on your marriage, what happens if things really do take a turn for the worse?
If you and your spouse decide to get divorced, there can be fighting over these and many other assets or debts that were brought into the marriage, prolonging the amount of time and increasing the expense of your divorce.
Even if you don't think you have a lot of assets or debts, or you don't foresee getting divorced, it is advisable to have a prenuptial agreement.
How Do I Get a Prenuptial Agreement?
Most prenuptials aren't particularly complicated, and many of the details can be worked out between you and your future spouse.
You can try drafting your own prenuptial agreement based on examples you find online, but to be sure that everything is on the up-and-up and it will be legally enforceable if necessary, have an attorney look it over before you finalize everything. As long as you and your future spouse agree on the terms, the heart of your prenuptial agreement is unlikely to change even if the attorney makes some adjustments to the language.
If you would prefer, an attorney can walk you and your future spouse through the whole prenuptial agreement process. Most attorneys charge flat fees for these documents, but more complex situations may end up being more costly.
Prenuptial Agreement Attorney in Maryland
At the Law Office of Sandra Guzman-Salvado, we believe that setting engaged couples up with a prenuptial agreement is an important step in the marriage process. If you never need your prenuptial agreement, that's great! But you're far better safe than sorry when it comes to splitting things up in the event of a divorce.
Our experienced team can help you through the process of drafting a prenuptial agreement, securing your future. Schedule a consultation today!