Custody Disputes Involving a Child with Autism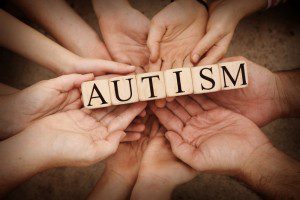 When custody disputes involve an autistic child, additional factors and individual needs should be considered. It is important for all those involved to understand what autism is and what concerns may be important when litigating a case in court, discussing settlement, or representing a child with autism.
What is Autism?
Autism or Autism Spectrum Disorder (ASD) is a serious developmental disability impairing one's ability to communicate and interact. According to The Centers for Disease Control, "ASD is a developmental disability that causes substantial impairments in social interaction and communication and the presence of unusual behaviors and interests. The thinking and learning abilities of people with ASDs can vary—from gifted to severely challenged." [1]
Not all autistic children have the same symptoms or individualities. Autistic children often have personality traits such as little to no speech, speak in monotone, are introverted, avoid social interaction, are unable to verbally express themselves and sometimes have behavior disorders such as obsessive-compulsiveness or explosive temper tantrums.
With this array of behaviors, the family must consider what is best for the child. There is one component of Autism that seems to be a common thread in all the studies and research. Autistic children require structure and routine in their lives. Divorce and custody disputes disrupt an autistic child's normalcy. What was once our house become two separate places: Mom's house and Dad's house. So the question is "Who will be the best caregiver to support an autistic child's special emotional needs and which type of custody is best for this child?"
Here Are A Few Questions to Consider:
What was each parent's role during the diagnosis phase of autism and how did each parent accept it?
Was each parent proactive with early intervention and therapy?
Which parent actively participated in the daily recommended interventions and what was their level of interaction?
Giving consideration to these questions helps determine the type of custody arrangement that will be best for the child.
Helpful Information to Gather at the Commencement of the Action:
It is important to know a lot of detail concerning the autistic child. Sometimes it is helpful to hire a medical professional to explain the terminology and concepts.
Information that is important to gather includes:
Names, addresses, phone numbers and credentials of all professionals with whom the child receives treatment
Medications given to the child, including the frequency and dosage
Therapies in which the child participates. This includes information about where the therapy is received and the name of the provider
The cost of each therapy or service
It is important to fully understand the information that has been gathered. It may be necessary to consult an expert in the field in order to feel comfortable arguing the merits of the case, settle the case, and/or properly represent the minor child. If all the information is not fully understood, representation of the minor child ultimately suffers as a result.
The Court's Role in Autistic Custody Determination
For the courts to make the determination in a custody case, they consider a host of factors such as character and reputation, the primary caregiver, child's preference and prior abandonment (or surrender) of custody. In special needs cases, the type of disability, its severity and how the disability affects the best interest of the child is a key factor that adds another dimension to the case. [2]
Helpful Links:
Sources:
[1] Autism Science Foundation, "What is Autism?" http://autismsciencefoundation.org/what-is-autism/ (2016)
[2] General Assembly of Maryland, "General Assembly." GAM-Article. N.p., n.d. Web. 13 Feb. 2016. http://mgaleg.maryland.gov/webmga/frmStatutesText.aspx?article=gfl§ion=9-107&ext=html&session=2015RS&tab=subject5
[3] Lawrence R. Jones and David L. Holmes, NJ Lawyer Magazine, "Autism and Divorce, Guidelines for Family Court Practice" http://poac.net/download/resources/Divorce.pdf, (February, 2009).
[4] Chantal Sicile-Kira, Psychology Today, "Divorce Cases Involving Children with Autism" https://www.psychologytoday.com/blog/the-autism-advocate/201505/divorce-cases-involving-children-autism, (May 31, 2015).
[5] C.A. Curie, Autism Key, Autism, "Divorce and Putting Children First" http://www.autismkey.com/autism-divorce-and-putting-children-first/ (March 13, 2011).
[6] The People's Law Library of Maryland, "Child Custody in Maryland" http://www.peoples-law.org/child-custody-maryland(February 8, 2016).
---
Disclaimer:
We are pleased to communicate with you concerning your family matters. However, if you communicate with us through the web regarding a matter for which our firm does not already represent you, your communication may not be treated as privileged or confidential, and shall not be deemed to create an attorney/client relationship. Furthermore, you should not provide confidential information to anyone at our law firm in an e-mail inquiry or otherwise unless we have first entered into a representation agreement.  By continuing to our website you are deemed to have agreed to these terms and conditions.