4 Tips for Dealing with Your Ex's New Partner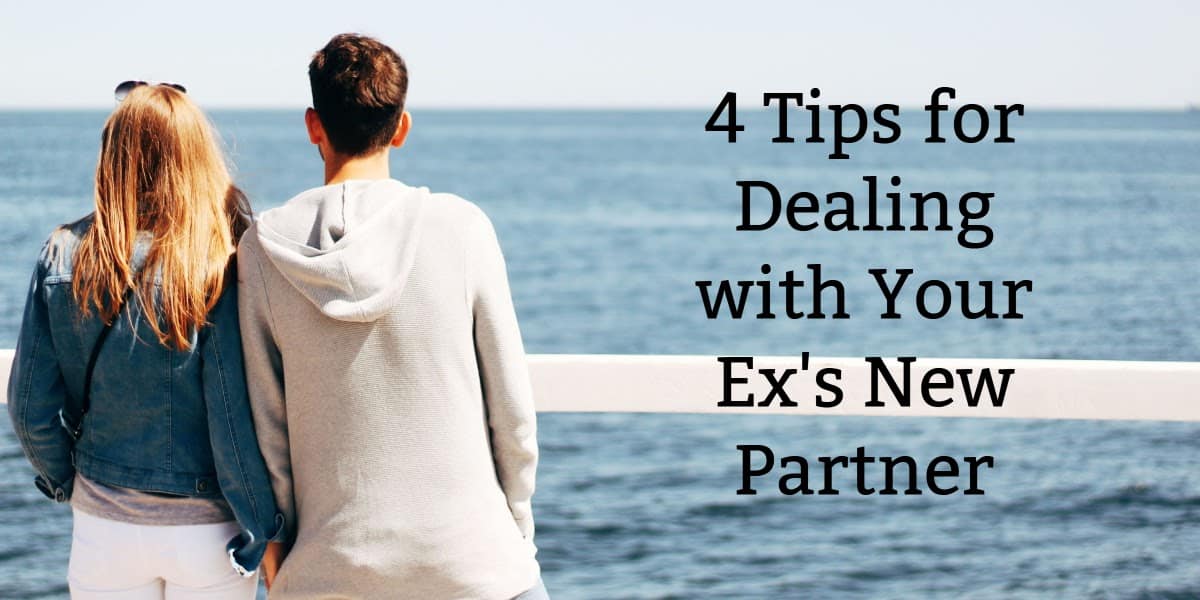 Seeing your ex with someone new can be an emotional experience, even if you only dated one another for a short period of time.
But if you were married or in a long-term relationship that ended in separation and divorce, watching that person with someone new can be excruciating. Even if you wanted out of your marriage, seeing your ex with someone new means that the pictures of a long, happy future you had in your head are now gone.
If your ex has found a new partner, how can you deal with your emotions and move on with your life? Here are 4 tips:
Don't Social Media Monitor
While you may still be Facebook friends with your ex (and you might want to reconsider this), you don't need to know everything about their new partner and their relationship.
If seeing happy couple selfies and pictures from the trips and dates they're going on is going to make you spiral, unfollow your ex (or unfriend) immediately. This goes for all social media platforms.
And don't fall into the trap of "digging up dirt" on their new partner, either. 
Scrolling through all their pictures and posts on social media will just allow you to fall into comparing yourself to them, which can lead to hurt feelings and anger, and can slow your healing process.
If you feel that you'd be too tempted to look at your ex's new partner's social media, it may be best to block them to avoid the temptation altogether. Your mental health will thank you for it.
Don't Question
It can be easy, when making small talk with your ex, to dig in and try to gather details about their new relationship. Even a casual, "How's Jane?" can quickly spiral into too much information.
Especially at first, it's best to avoid asking about the new partner altogether. If you have children and know that your children will be around a new partner, you may need to ask some questions just to ensure your children's safety and security, but stick to basics.
You don't want to appear to be the nosy ex, digging for information, and you also don't want to accidentally get too much information about your ex's personal life, hurting yourself.
Get Help
If you're in a bad place emotionally, you'll be less able to deal with this new change in a healthy manner. 
Maybe you're still dealing with hurt feelings over your divorce, or you may still have lingering love for your ex. Perhaps you're just having a rough time with life in general and this news is another thing stacking on top of you.
Whatever the reason, you need to find a way to deal with your own mental and emotional health so that hearing about your ex being with a new partner doesn't push you over the edge.
That may mean finding a counselor or psychiatrist to talk with and help you navigate your new life. If that idea feels uncomfortable or unnecessary to you, find a trusted friend, mentor, or family member you can talk with about your feelings.
Limit Contact
Remember this: You are not obligated to be friends with your ex's new romantic partner. You don't even have to interact with them at all!
If you have kids and find yourselves in the same space, such as at a graduation or sporting event, treat the new person cordially. However, you are under no obligation to carry on a lengthy conversation, give up personal details, or make a coffee date. And you certainly don't have to follow them on social media or respond to texts and emails.
Giving yourself this space allows you to have a life separate from your ex, and gives you the ability to heal emotionally and move on with your life.
Experienced Divorce Representation in Maryland
At the Law Office of Sandra Guzman-Salvado, we know how difficult it can be to carry on after a divorce or separation. That's why you need a compassionate, caring team on your side to help you get the closure you deserve so you can start over. Schedule your consultation today!