4 Financial Mistakes to Avoid During a Divorce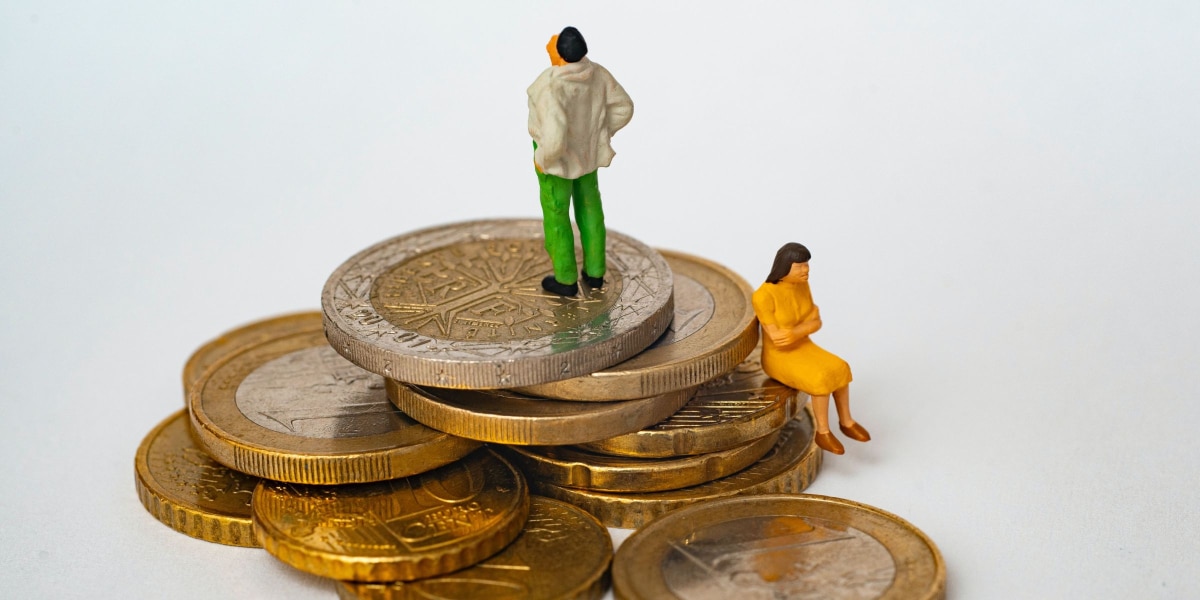 Going through a divorce can be brutal. While feelings of heartbreak, rage, and shock may dominate your mind, the unfortunate truth is that you also must consider the practical matters at hand. 
Most prominently, this includes financial separation. Indeed, dividing assets and fighting for the amount you deserve can be the most stressful part of the process. During this stress, it's easy to make mistakes or overlook important details. 
While it's impossible to avoid some sort of change to your financial situation following a divorce, you can decrease the chances that you'll run into financial troubles. Here are 4 financial mistakes to avoid making during your divorce. 
1. Thinking Solely About the Short Term
Divorce is a long process, and it's totally understandable if you're just looking forward to getting it all over with. However, it's important to be patient and avoid thinking solely about the short term. Keep in mind how things are likely to change in the long term.
For example, consider the matter of child support. When dividing the financial responsibilities of parenthood with your ex, you might only be thinking about the current needs of the child. But what about if they go to college? Or develop a medical condition? Or join an extracurricular activity at school? Not including these potential situations in your financial plans—and your divorce agreement—could set you up for financial troubles down the road.
It's important to consider how the decisions you make today might affect your family in the future. 
2. Undervaluing Shared Assets
Another common mistake people make is undervaluing their shared assets. This is especially common in situations where one partner was in charge of finances, or perhaps a bit manipulative with money.
If your ex receives a valuation on a shared asset, or reports the value of a shared asset, it's essential to not accept that valuation without doing your own research. The truth is that complicated assets, including property and businesses, can fluctuate in value and be appraised differently. 
You can avoid this mistake by obtaining your own valuation of all shared assets. A mediator, an arbitrator, or a judge can compare both valuations and determine a fair division.
3. Taking on an Unfair Share of Debt
Similarly, it's unfortunately common for one spouse to be burdened with an unfair share of the marital debt. Creditors can even come after you for your ex-spouse's unpaid debts, even if you had no idea they existed.
Ordering and reviewing copies of each spouse's credit reports can help uncover hidden consumer debts. This includes credit cards, auto loans, student loans, personal loans, and mortgage debt. 
If your ex tries to saddle you with the majority of the shared debt, don't be tricked into agreeing. It might seem daunting, but it is worth it to fight for the financial stability you deserve. 
4. Ignoring Retirement Assets
Retirement accounts cannot be jointly owned, but they are generally considered to be for the benefit of both spouses. Both partners are entitled to their fair share of the retirement savings.
This is true even if one partner was the primary breadwinner and the other was a stay-at-home parent. The unemployed partner should receive a fair share of the other's 401(k). Splitting these accounts may mean you'll have to re-configure your plan for retirement savings, as your account's balance will be lower after your divorce and needs to be rebuilt to keep you on track for retirement.
A QDRO, or qualified domestic relations order, will need to be filed for this separation to be completed. Even in DIY divorces, it's best to leave complicated legal documents to the professionals. Otherwise, you may face large penalties, or receive nothing at all.
Family Law Attorneys in Maryland
If you're looking for experienced family law attorneys to represent you, look no further than the Law Offices of Sandra Guzman-Salvado. We specialize in Maryland divorce law, child custody, child support law, and more. We are a diverse team that also offers Spanish-speaking lawyers.