Signs Your Marriage is Headed Towards Divorce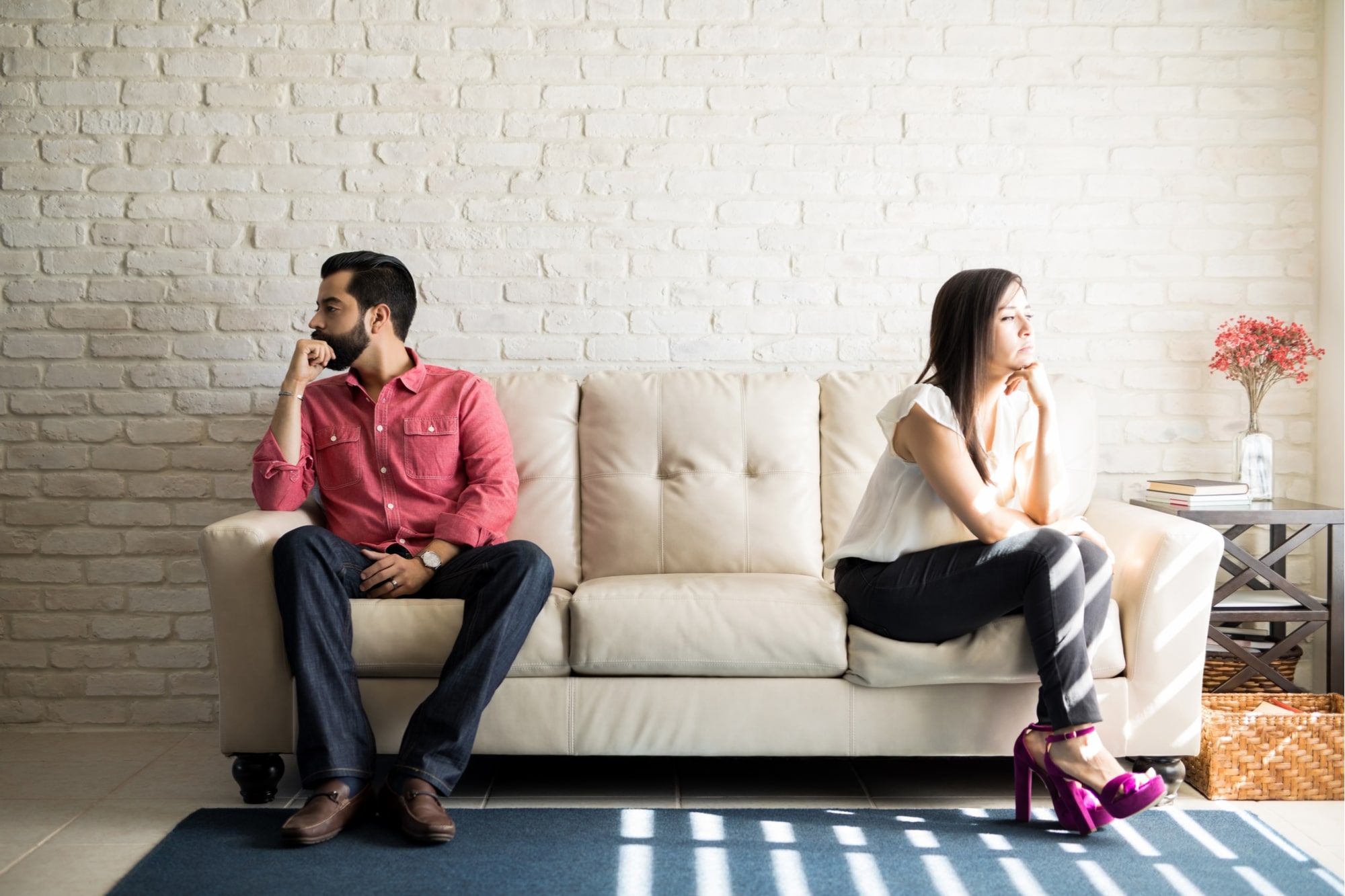 Every relationship has its ups and downs but breaking up your marriage can be one of the hardest things you must do. However, there usually are signs that make you think before you act. That's why it's important to recognize the signs.
If you find yourself with marriage concerns – do not ignore them. More than likely, they will not simply go away and could even get worse. Here are some key signs.
1. Disagree on Parenting Issues
Raising children together is a major source of stress for married couples. There are many areas with child raising where couples need to come together – such as discipline, assigning and following through with chores and even which religion to raise a child. These conflicts are common, but you may find yourself and your spouse arguing over how to parent.
2. Lack of Physical Intimacy
The lack of intimacy is a huge issue in marriage and is usually the first reason for married people to feel distant from their partners. Intimacy is the act that allows us to bond as husband and wife and is a building block of any relationship. A loving and caring relationship requires time and attention. If you find yourself spending less time together or living like roommates in separate rooms, that is not good for your marriage and your connection may be fading.
3. You Stop Communicating
Communication is critical to maintaining a healthy relationship. However, if your partner feels like a stranger, that puts stress on a marriage. Living in silence is not good. Many times, when communication breaks down, one or both partners may feel lonely. Communication brings couples together and bonds them. It is a sign of disrespect when there is no communication because if you're not talking, you're in trouble.
4. You Find Reasons to Avoid Your Partner
Spending time apart is not healthy for your relationship, but if you realize you would rather avoid your partner than spend time with them – that is a red flag. You don't want your marriage to feel like a burden.
If you don't feel like you want to be by your partner's side, you may find yourself spending more time at work or making excuses to run errands on the way home. Make a mental note if you are avoiding time with your partner because you should not avoid the place that should be the most comfortable.
5. Your Friends or Family Urge You to End the Relationship
When you're in a marriage, sometimes it can be difficult to spot problems right in front of your face, because whatever issues you are experiencing seem normal at this point. While you may be blind or oblivious to the fractures in your marriage, more than likely your family and friends can see them. Hopefully, you have a small circle of friends and relatives who can offer legitimate advice.
Contact a Rockville Divorce Lawyer Today
Marital problems are something every couple faces. Chances are if you have feelings that your marriage is strained – it usually is. People change over time, and this makes it harder to stay committed to a relationship and it may be time to consider a divorce.
The Rockville divorce lawyers at the Law Offices of Sandra Guzman-Salvado can help you get the best results possible in your divorce case. If you are seeking a divorce in Maryland, contact us today.
We have locations in Rockville, Bethesda, Greenbelt, and Frederick. Schedule a consultation by calling (301) 340-1911 or filling out the online form.