5 Tips for Navigating Holidays for Blended Families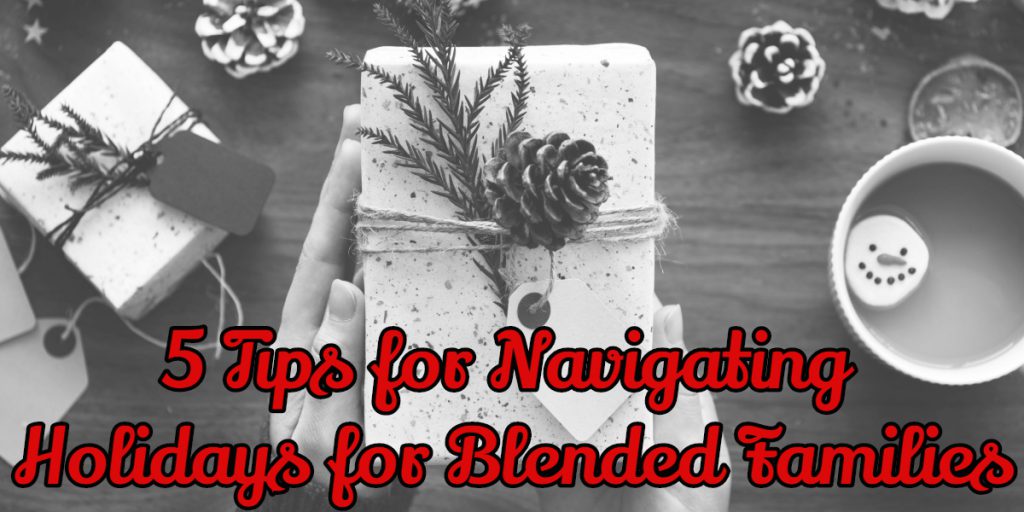 Plan Ahead
You can't possibly do everything you want to do in a holiday season, even under ideal household conditions. But planning becomes even more important when you have to navigate multiple households and changes of parenting time that may come smack-dab in the middle of a possible holiday celebration. Begin thinking about and discussing holiday plans with extended family members well in advance so you can make sure all important players will be present at planned celebrations. Communicate these plans to your children as early and often as possible, as knowing who they will be with when, and when and where holiday celebrations will take place, can help ease some of the stress and heightened emotions they may be feeling surrounding the split holiday.
Leave Space for Emotions
The disappointment of having to let go of old family traditions can be upsetting for family members of any age. Take the time to listen to any worries that your children, spouse, parents, or other extended family members may have surrounding the holiday. Even if you can't do anything about their concerns, simply being heard can help everyone have a more pleasant season. Your children may experience a lot of conflicting emotions surrounding the holidays, even if they're seasoned blended family veterans, as spending time with one parent means missing out on celebrations and time with the other parent. Allow your children the time to be sad or regretful. Reassure them that they will be missed when not around, and give them permission to enjoy any celebrations that may occur with their other parent.
Develop New Traditions
It's impossible to maintain every former holiday tradition as household circumstances change. Your family may have to give up attending that special holiday event that only happens on one day because everyone may not be together. Take a little time to grieve the events and traditions you can no longer uphold, then begin searching for new ones. When appropriate, get input from your children on things they would like to do during the holiday season. After a couple of years of attending the same event or taking part in the same activity as a family, it will become a new tradition which will be anticipated by everyone.
Don't Compete
Especially if your family is newly blended, the temptation to create the "perfect" holiday can be intense. Don't get caught up in attempting to outdo the other parent with gifts, traditions, or anything else. Competing can only lead to more loyalty conflicts for your children, causing more emotional upheaval. If your co-parenting relationship with the other parent is settled enough, consider coordinating gift-giving between households, with each parent or family member choosing off a central wish list. When your children prepare to head to the other parent's house for a holiday celebration, tell them to have fun and that you look forward to them returning. This will help them feel secure in their ability to enjoy time with the other parent and have a positive experience.
Be Flexible
There's no written law that says that families have to celebrate a holiday on a particular day. What's most important during the holidays is everyone getting together to enjoy spending time together. If you are unable to get everyone together on Christmas Day, for example, due to schedules, celebrate on a different day. Your children will enjoy having the holiday season spread out a little longer, and not attempting to cram everything into a few days' time will help relieve everyone's stress. Though maneuvering through life as a blended family presents its own unique challenges at any time of the year, the holidays can be an especially difficult time for everyone involved. Keeping the most important things in mind – The ability to spend quality time together as a family and maintaining the well-being of your children – and avoiding some major possible pitfalls can help everyone have a happy, enjoyable holiday season. [1] Sam Quick, "
Celebrating the Holidays as a Blended Family
." [2] Today's Parent, "
5 tips for celebrating the holiday with a blended family
."
The holidays are full of wonderful things – gifts, good food, carols, nights by the fire, and family time. But the desire to have that "perfect" holiday season can cause a great deal of stress for parents, especially those with blended families. Here are 5 things to remember when navigating a holiday season that's full of step-relatives, parenting time changes, and potential conflict: