The Rockville Family Lawyer Who "Gets It"
When family law matters arise, you want a lawyer who understands your unique challenges. At The Law Offices of Sandra Guzman-Salvado, we recognize that Rockville, MD, residents value their family life and deserve a local Family Lawyer who can be a faithful ally during difficult times. Our firm is dedicated to providing comprehensive Family Law Services tailored to each client's specific needs.
Unraveling the Tangle of Family Law Matters
Navigating the complexities of Family Law can be overwhelming. Our skilled Family Law Matters Attorney has experience in a wide range of legal scenarios, such as:
Divorce proceedings, including contentious cases involving high-net-worth couples
Child custody and visitation disputes
Alimony and child support arrangements
Prenuptial and post-nuptial agreements
Legal name changes
Adoption and guardianship cases
And more...
At our Rockville Family Law Firm, we strive to untangle the web of legal issues surrounding your case, so you can focus on what truly matters: your family.
We Stay Up-To-Date On Changes In Maryland Laws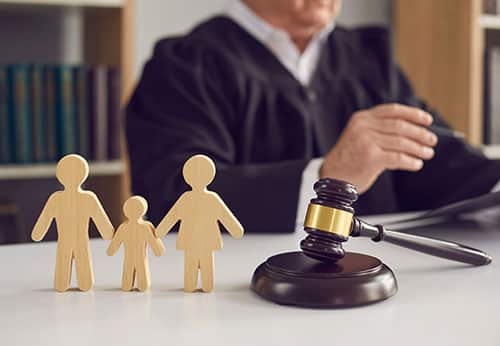 The state of Maryland has specific laws related to family matters that can greatly impact your case. Our Family Law Services ensure that you are informed of these critical aspects, such as:
The different grounds for divorce in Maryland, including mutual consent and fault-based divorce
The state's child support guidelines, which take into account each parent's income, as well as the child's needs and expenses
The importance of establishing paternity, especially when it comes to child support and custody rights
In the landmark case of Conover v. Conover (2016), the Maryland Court of Appeals ruled that de facto parents have legal standing to seek custody and visitation of a child. This groundbreaking decision has major implications for non-biological parents moving forward, including same-sex partners and stepparents. We responded to this knowledge by adapting our team's approach accordingly. Our Family Lawyer stays abreast of critical legal developments to provide the most effective representation when sudden law changes occur.
No Legalese, Just Straight Talk
At The Law Offices of Sandra Guzman-Salvado, the legal team understands that navigating family law matters can be overwhelming and emotionally challenging for clients. The firm takes a client-centered approach to communication and strives to avoid legal jargon, which can further complicate client matters. Our legal team believes every client deserves a legal team that speaks their language and can relate to their unique circumstances. Clients at the firm can expect an approachable and down-to-earth manner from their lawyers, who prioritize practical advice and clear communication. The firm empowers clients to make informed decisions about their family's future by providing helpful advice. This approach helps to build trust and confidence between clients and their legal teams. Clients are more likely to feel at ease discussing sensitive family matters when they are presented with clear, concise, and relatable information. Moreover, by avoiding legal jargon, clients can better understand the legal process and feel more in control of their situation.
Mediation: A Better Way to Resolve Disputes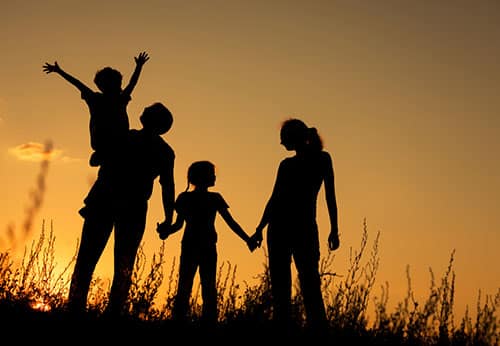 In addition to traditional legal representation, The Law Offices of Sandra Guzman-Salvado offers Family Law Mediation as an alternative way to resolve disputes. Mediation is a collaborative process where a neutral third party facilitates communication and negotiation between the parties to help them reach a mutually acceptable agreement. Mediation can be an effective way to resolve disputes in a more amicable, less confrontational manner. The mediator does not make decisions for the parties but instead helps them to communicate more effectively and explore creative solutions that meet their needs and interests. Mediation can be particularly beneficial for families who want to maintain positive relationships with each other, especially in cases involving child custody and visitation. By resolving disputes through mediation, parties can often avoid the emotional and financial toll of a lengthy court battle.
Why Choose Our Rockville, MD Family Law Firm?
When you choose The Law Offices of Sandra Guzman-Salvado, you're not just selecting any Family Law Firm. You're choosing a legal team that values:
A personalized approach: We take the time to understand your unique circumstances and tailor our Family Law Services accordingly.
Community ties: As a Rockville, MD, Family Law Firm, we're committed to serving our neighbors with integrity and compassion.
A track record of success: Our clients trust us because we have a history of achieving positive outcomes in a variety of family law cases.
If you need a dedicated Rockville, MD Family Lawyer, look no further than The Law Offices of Sandra Guzman-Salvado. Contact us today to discuss your case and discover how we can help you navigate the complexities of Family Law with confidence.

Call Now To Discuss Your Options

(301) 340-1911
Office Locations
11 North Washington St. Ste 500 Rockville, MD 20850
6301 Ivy Lane
Ste 700 Greenbelt, MD 20770
3 Bethesda Metro Center, Suite 700 Bethesda, MD 20814
5100 Buckeystown Pike Ste 250 Frederick, MD 21704